EB-2 Visa:
Advanced Degree or Exceptional Ability
EB2 Visas are given to immigrant workers who have advanced degrees or who are considered individuals of exceptional ability in science, art, or business. There are two distinct categories of individuals who may apply for EB-2 visa status:
Professionals with Advanced Degrees (EB-2A)
In order to qualify for EB2 visa status under this sub-category, the immigrant must hold an advanced degree and the job must require that advanced degree. (An advanced degree is considered a master's degree or a bachelor's degree plus five years of progressive work experience in the field.)
Individuals of Exceptional Ability (EB-2B)
Under this subcategory, the foreign national must be able to show exceptional ability in the sciences, arts or business. According to USCIS, exceptional ability "mean a degree of expertise significantly above that ordinarily encountered in the sciences, arts, or business." The employee must meet any requirements specified on the labor certification as applicable.
In order to qualify under the Exceptional Ability subcategory, the employee must meet at least three of the following criteria:
Official academic record showing that you have a degree, diploma, certificate, or similar award from a college, university, school, or other institution of learning relating to your area of exceptional ability
Letters from current or former employers documenting at least 10 years of full-time experience in your occupation
A license to practice your profession or certification for your profession or occupation
Evidence that you have commanded a salary or other remuneration for services that demonstrates your exceptional ability
Membership in a professional association(s)
Recognition for your achievements and significant contributions to your industry or field by your peers, government entities, professional or business organizations
Other comparable evidence of eligibility is also acceptable.
Labor Certification
Unless the foreign national is granted a National Interest Waiver (NIW), also known as EB2-C or EB2-NIW, employment-based, second preference (EB-2) petitions must usually be accompanied by a certified Application for Permanent Employment Certification from the Department of Labor (DOL) on ETA Form 9089. These are also required for employment-based, third preference (EB-3) petitions.
An approved permanent labor certification application demonstrates that:
The petitioner tested the labor market in the geographic area where the permanent job offer is located to establish that there are no able, qualified and available U.S. workers who are willing to accept the permanent job offer; and
The employment of the beneficiary will not adversely affect the wages and working conditions of similarly employed U.S. workers.
The approved labor certification is not evidence that DOL has certified that the beneficiary named on the permanent labor certification qualifies for the position. Only USCIS has the authority to determine qualifications for nonimmigrant and immigrant classifications. An approved labor certification means that the petitioner made a good faith effort to test the labor market and demonstrated to DOL that there were no qualified, able, and available U.S. workers for the position.
Strict Validity Period for Labor Certification
The validity period for individual permanent labor certifications is 180 days. Petitioners have 180 calendar days after the date of approval of the permanent labor certification application by DOL within which to submit the permanent labor certification in support of a petition with USCIS.
USCIS rejects petitions that require an approved permanent labor certification if the permanent labor certification has expired or if the petition is filed without the approved permanent labor certification. USCIS denies a petition that was inadvertently accepted without a required, valid permanent labor certification.
Ability to Pay
As part of the application process, your employer must also be able to demonstrate an ability to pay the offered wage until the employee obtains permanent resident status.
The Process
PERM Process
Labor Certification Process
Your employer must file Form I-140
Responses to RFEs
Follow Up Appointments
File for Adjustment of Status
Spouse and Children
If the I-140 petition is approved, the employee's spouse and unmarried children under the age of 21 may be eligible to apply for admission to the United States in E-21 and E-22 immigrant status, respectively.
WE CAN HELP!!
Meet Sakeena Naqvi, head of employment-based immigration.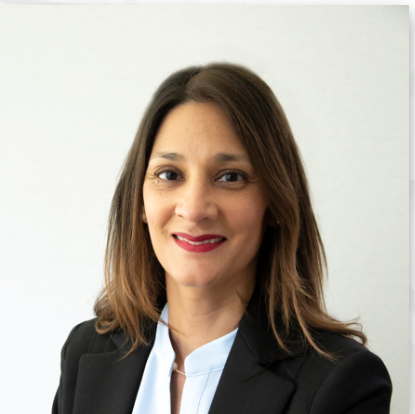 Do you think you qualify for an EB-2 visa? If you are interested in learning more about EB2 green cards or how you can live and work in the United States, contact Sakeena and the other experienced immigration attorneys at The Scott Law Firm today!
We know the immigration process can be complicated and confusing, so we are here to walk you through the process and obtain the best possible result.
Immigration Case Results
Aggressive Defense that Wins
Asylum granted to victim of gang violence Immigration

Cancellation of removal granted Immigration

Adjustment of status Immigration

Granted cancellation of removal and release from ICE custody Immigration

Asylum granted from Mexico after persecution based on sexual orientation Immigration

Mexican National granted cancellation of removal and allowed to return home to family. Immigration

Client from Bangladesh granted asylum after fleeing violence in his country Immigration

Asylum El Salvador client granted asylum after being threatened by gang Members

Immigration Judge grants a readjustment of status Immigration

Mexican national granted Cancellation of Removal in the New Orleans Immigration Court. Immigration