Goldie Domingue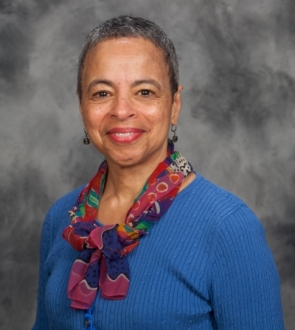 Attorney of Counsel
Goldie C. Domingue joined The Scott Law Firm as Attorney of Counsel in August 2018. Attorney Domingue has practiced U.S. immigration and nationality since 1987, initially in Chicago, and in Baton Rouge since 1999. Her primary areas of legal practice are employment-based and family-based immigration cases, citizenship and naturalization, and general immigration matters.
Attorney Domingue has had a passion for immigration law since her law school days at University of Texas at Austin School of Law, from which she graduated in 1986. She moved to Chicago, Illinois, immediately after graduating from law school, and worked as an Associate Attorney in two different law firms where she represented clients is all areas of immigration law, from family and business visas, to asylum and deportation. She started her own immigration law practice in Chicago in 1995, which she continued to operate after moving back to her hometown, Baton Rouge, until the merger of her law practice with The Scott Law Firm.
Attorney Domingue is a former member of the Executive Committee of the Chicago Chapter of the American Immigration Lawyers (AILA), serving as Chair of the Chicago Chapter 1996-1997. During her more than twelve years of law practice in Chicago, she was a frequent speaker at local, regional and national AILA conferences. Attorney Domingue currently serves as an AILA Mentor, helping other AILA attorneys who need help with their cases, and as an AILA-MAP (Military Assistance Program) volunteer attorney, providing pro-bono immigration legal services to military personnel and their families who seek help through the program.
EDUCATION
University of Texas at Austin, J.D.
University of Texas at Austin, MLS
Rice University, Houston, Texas, B.A., Behavioral Sciences
LICENSURE
Admitted to Bar, State of Illinois, 1986
Practice in State of Louisiana authorized pursuant to Louisiana Attorney Disciplinary Board, Rules of Professional Conduct, Rule 5.5(d)(2) (attorney licensed in another jurisdiction and provides legal services that the attorney is authorized to provide by federal law)
PROFESSIONAL ASSOCIATION ACTIVITIES
American Immigration Lawyers Association (AILA) – Member since 1989
Mentor, AILA Mentor Program, volunteer mentor to AILA members, 1999 ‐ present
AILA National liaison committee member: National Benefits Center, 2003‐2005; Texas Service Center, 2002‐2003
Greater Chicago Chapter: Chapter Chair, 1996 ‐ 1997; First Vice‐President, 1995 ‐ 1996; Second Vice‐President, 1994 ‐ 1995; Treasurer, 1993 ‐ 1994; Secretary, 1992 ‐ 1993; Chair, Library Committee, 1991 ‐ 1995; Alien Labor Certification Liaison Committee, 1991 – 1992
Speaker on business immigration topics: 1997, AILA national annual conference; 1995, Greater Chicago AILA Chapter seminars; 1992, 1994, 2005, AILA Midwest regional conference American Immigration Council (formerly American Immigration Law Foundation) Board of Trustees, 2000 – 2003 Chicago Bar Association, Immigration and Nationality Law Committee Chair, 1991‐1992; Vice‐Chair, 1990‐1991
Speaker on business immigration topics, 1991 ‐ 1992 , 1992 (CBA seminar), 1991 (educational presentations at monthly Committee meetings)
Pro Bono Attorney panels

Military Assistance Program, volunteer/pro bono legal assistance to military personnel and their families, 2008 ‐ present
Chicago Volunteer Legal Services, 1995 – 1998
Federal Bar Association, Naturalization Forums, 1994 – 1998
Midwest Immigrant Rights Center, Travelers and Immigrant Aid, 1987 –1998, (represented clients before the Immigration Court 1987‐89)
Criminal Defense Case Results
Aggressive Defense that Wins
Asylum granted to victim of gang violence Immigration

Cancellation of removal granted Immigration

Adjustment of status Immigration

Granted cancellation of removal and release from ICE custody Immigration

Asylum granted from Mexico after persecution based on sexual orientation Immigration

Mexican National granted cancellation of removal and allowed to return home to family. Immigration

Client from Bangladesh granted asylum after fleeing violence in his country Immigration

Asylum El Salvador client granted asylum after being threatened by gang Members

Immigration Judge grants a readjustment of status Immigration

Mexican national granted Cancellation of Removal in the New Orleans Immigration Court. Immigration